Working personnel & guest registry. Print@home accreditations issued via email with delivery audit.
Exyt-Acreditados makes very easy to approve and release accreditations. It centralizes all of your events' personnel data and traces all the steps needed to verify and approve an attendant or worker.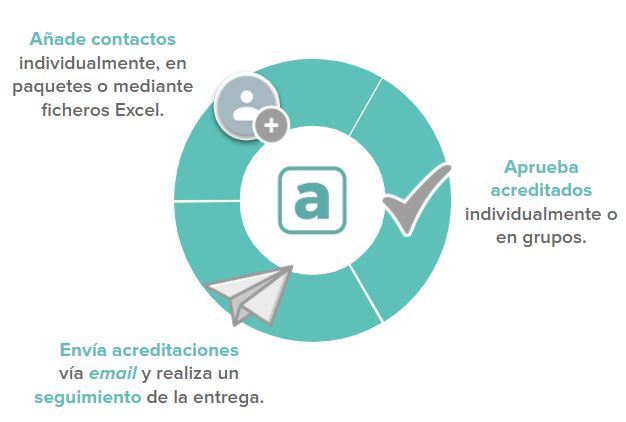 What makes us different?
We generate and accreditation with a QR code and variable data, in print@home PDF formar, to be sent by email, or a hardticket to be printed (sticker/thermal paper).
You can customize:
the email and accreditation's look and feel.
the email's sender's data.
Real -time audit of:
accreditation's approvals.
Email deliverability.
Exyt-Acreditados smoothly integrates with the ticket validacion service software (Exyt-Events).
Technical staff with long-time experience in the field.